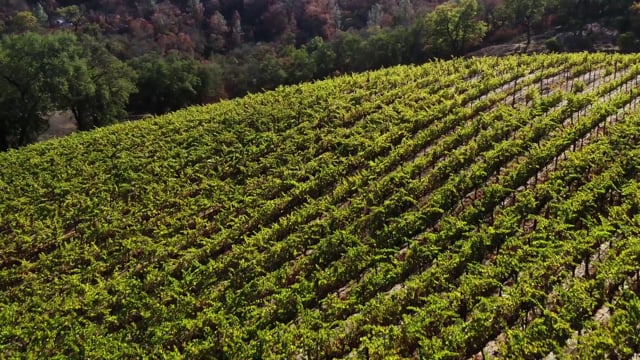 Cheers to Spring!
Become a 1856 Wine Club member today!
Countdown to Spring Release!
We are excited to showcase the Spring 2022 Release! Don't miss out joining the 1856 Wine Club and finding the club level that best fits your budget and lifestyle which supports our great fraternity!
00
00
00
00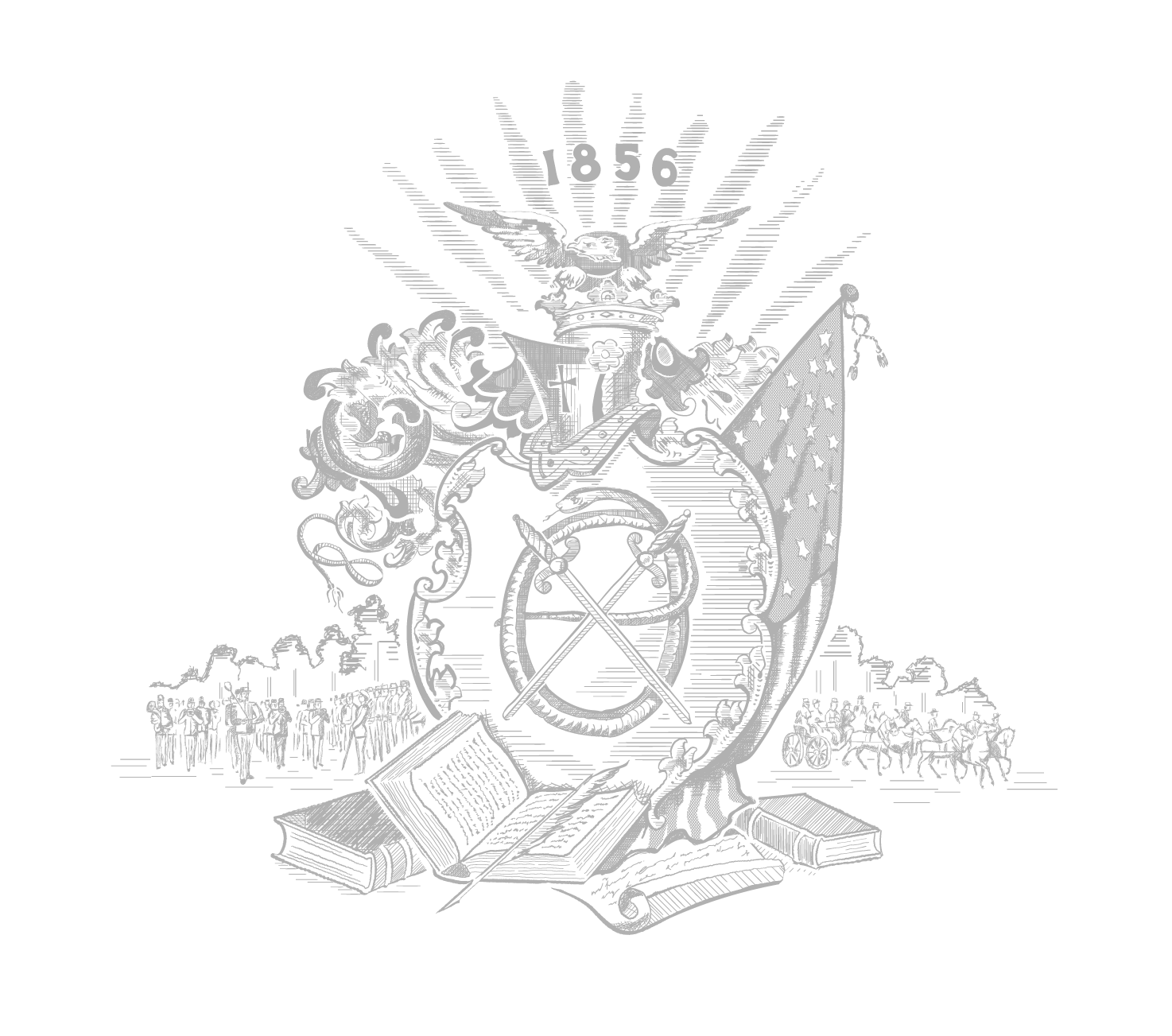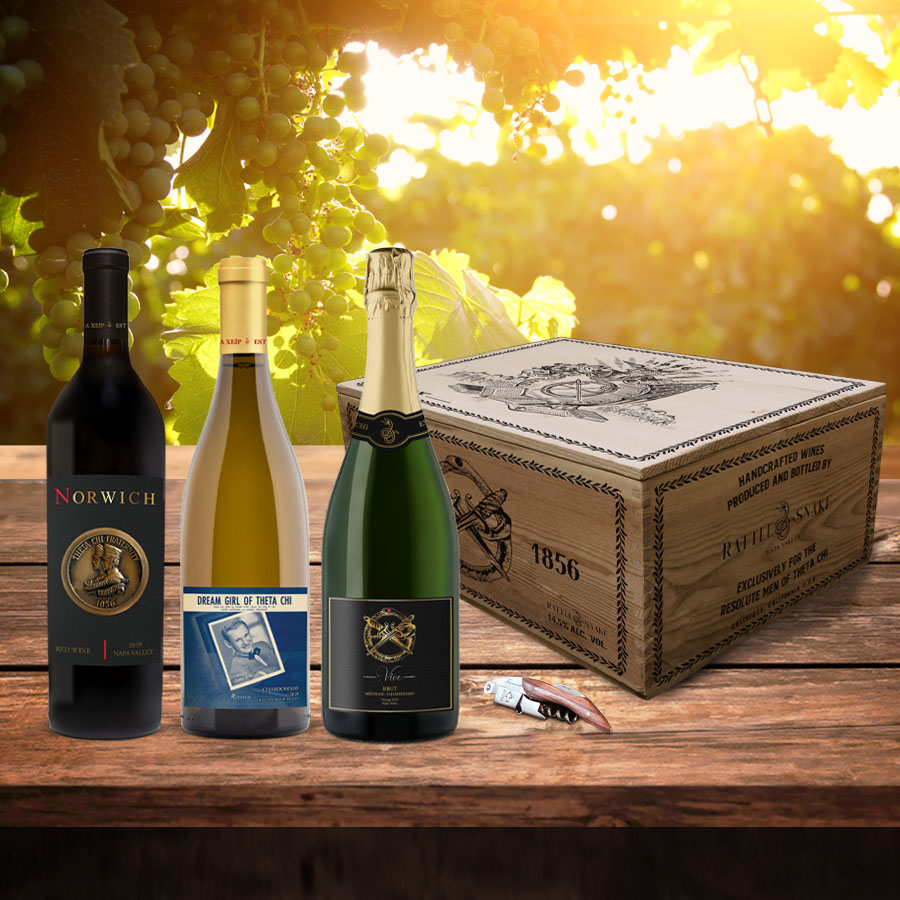 1856 Wine Club Membership Financially Supports Theta Chi!
April 10th, 1856 holds a special place in all our hearts and binds us together. Since 1856, the bonds of our lifelong brotherhood have only grown stronger.
Theta Chi alumni now have the unique opportunity to support the initiatives of the Fraternity by becoming a member of the 1856 Wine Club. Brothers who join the 1856 Wine Club will receive  shipments of 3 or 6 bottles a year handcrafted, limited production wines made exclusively for the Resolute Men of Theta Chi.
When you enjoy a glass of wine from Rattlesnake Napa Valley, you are supporting the Fraternity and the education of our collegiate brothers all while enjoying excellent wine from America's most renowned wine country.
We would love for you to join the 1856 Wine Club to enjoy great wine and to give back to the organization that has such a special place in all our hearts.
Vive Le Theta Chi!
Spring
Release
INTRODUCING THE SPRING 2022 VARIETALS AND LABELS!

Norwich — 1856
2019 Red Wine – Napa Valley

Two young idealistic cadets at Norwich University in Vermont on April 10, 1856 established a brotherhood whose Resolute Men met every challenge and believed in the ideals and usefulness of the Fraternity. Theta Chi is a tribute to the standards and ideals of those cadets and the nearly 200,000 men who have followed them since. Those ideals and standards are as attractive and as meaningful today as they were in 1856.
 
In honor of Theta Chi's founding year, we offer Norwich — 1856, an artful red blend created by winemaker Todd Heth. This wine exhibits dark blackberry, bing cherry and plum notes perfectly into layers of coffee and tobacco. The finish is dry with long lasting berry fruit. Silky but firm tannins, this wine is enjoyable now but has the ability to age well in the cellar. 

$75 / Bottle

Dream Girl
2020 Chardonnay – Russian River Valley

"The smile in her glance tells of tender romance and a love that I'm longing to share…"
 
In the 1940s, renowned Swing and Sway Big Band leader Sammy Kaye (Alpha Tau/Ohio 1932) penned one of Theta Chi's ultimate love songs which has been sung by brothers across the world to "the girl they will always love best…"
 
Much like our timeless ballad, Dream Girl Chardonnay is a real gem. Hailing from the cool and foggy climate for the Russian River Valley in Sonoma County, this beautiful medium-bodied wine was grown slowly to build intense flavors over time.  This wine was aged in French oak and displays a beautiful balance of fruit, oak and liveliness on the palate and exhibits lush mango and toasted almond. Balanced fruit with tarte acidity makes this wine a classic example of Premium Russian River Chardonnay.



$45 / Bottle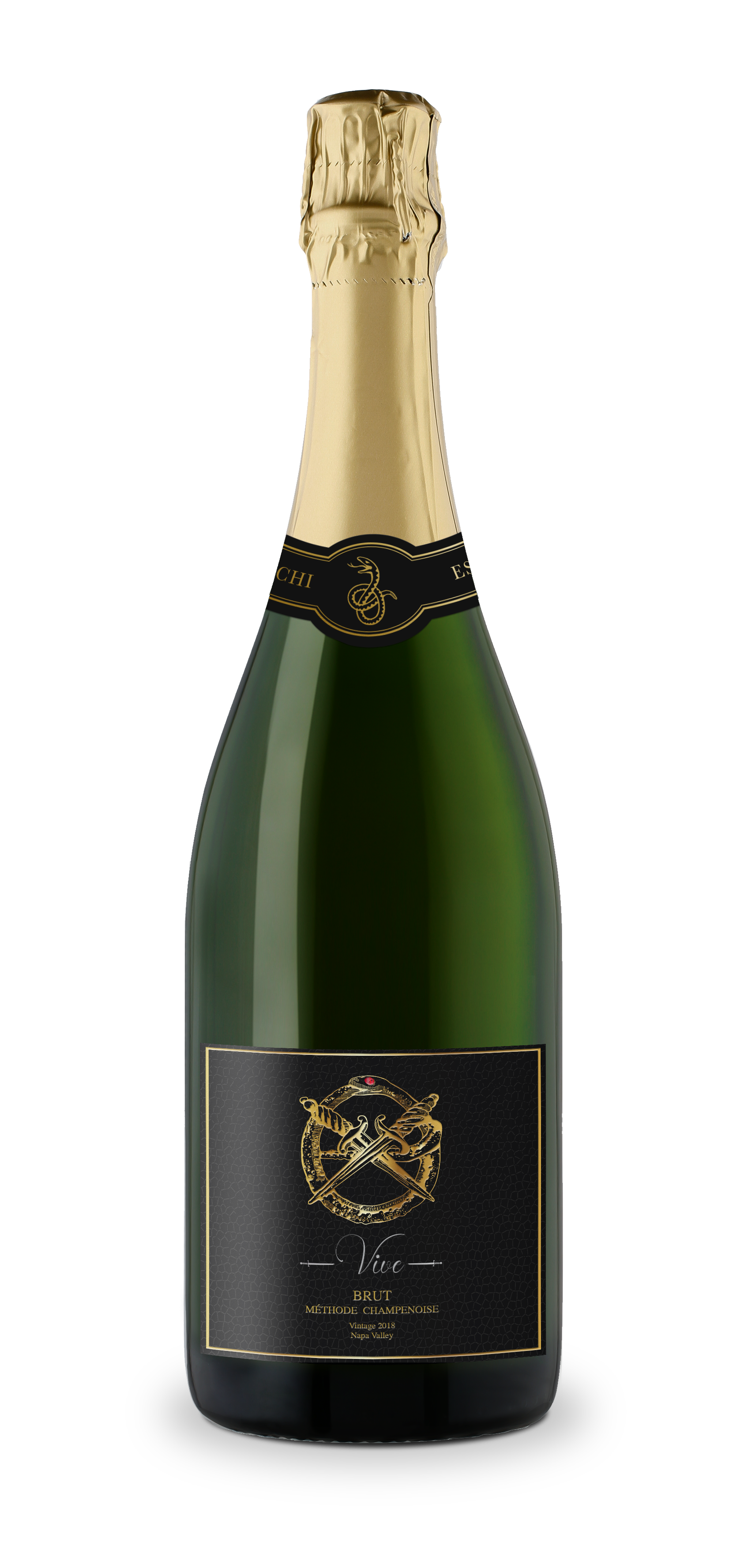 Vive
2018 Sparkling Brut – Méthode Champenoise – Napa Valley

Dr. Robert L. Irish (Alpha/Norwich 1889) penned a lively song of celebration, fellowship, and reflection for the emerging, young fraternity. Take time to celebrate triumphs, achievements, special moments, and brotherhood. Let every good Theta now fill up his glass – and drink to the health of her glorious past – Vive Le Theta Chi!

This premium sparkling wine – meticulously and artfully made in the traditional champagne method – rivals anything found from the best Champagne houses in Épernay and Reims. Blended superbly from Chardonnay and Pinot Noir, this magnificent Napa Valley Brut exhibits rich fruit aromatics of strawberry and delicate white cherry that follows through to a creamy mid-palate accompanied with highlights of lime and wet minerality and a lingering vibrant finish.

It should be shared among brothers in celebration of all life's victories! "Again and again, again and again, Vive Le Theta Chi!"
$65 / Bottle
Club Format and Cost
In order to receive shipments and purchase additional bottles and gift sets, you must be a member of the 1856 Wine Club. A $50 one-time, non-refundable deposit will be processed to secure your 1st shipment only. This deposit will be deducted from your 1st club shipment cost. Wines are released in two 3-bottle or 6-bottle shipments each year based on the club level you select. The cost will range based on your selections. The cost of a bottle ranges from $35 to $75 + tax & shipping.
Each club shipment for 3-bottle members will arrive in a cardboard shipper that can be upgraded to a fire-branded Theta Chi wooden crate for a discounted price of $25 ($50 Value). All club shipments for 6-bottle members will arrive in a wooden crate at no additional cost ($99 Value). Except for your one-time, non-refundable $50 deposit, your card will not be charged until the Release date. Again, the $50 deposit will be deducted from your 1st shipment cost.
Each club shipment can also include a special welcome package and gift at no additional cost ($30 Value). Depending on the club level you choose, you can customize your wine selections! New, library and special edition wines will be offered. There is no long-term commitment, and you may cancel at any time.
Please review 1856 Wine Club member levels and benefits on comparison matrix presented on the Club page. Enjoy your wine and remember, when you share a glass, gift a bottle or visit the Fairwinds tasting room in Napa Valley together, you are supporting Theta Chi. In the bonds of Resolute Men!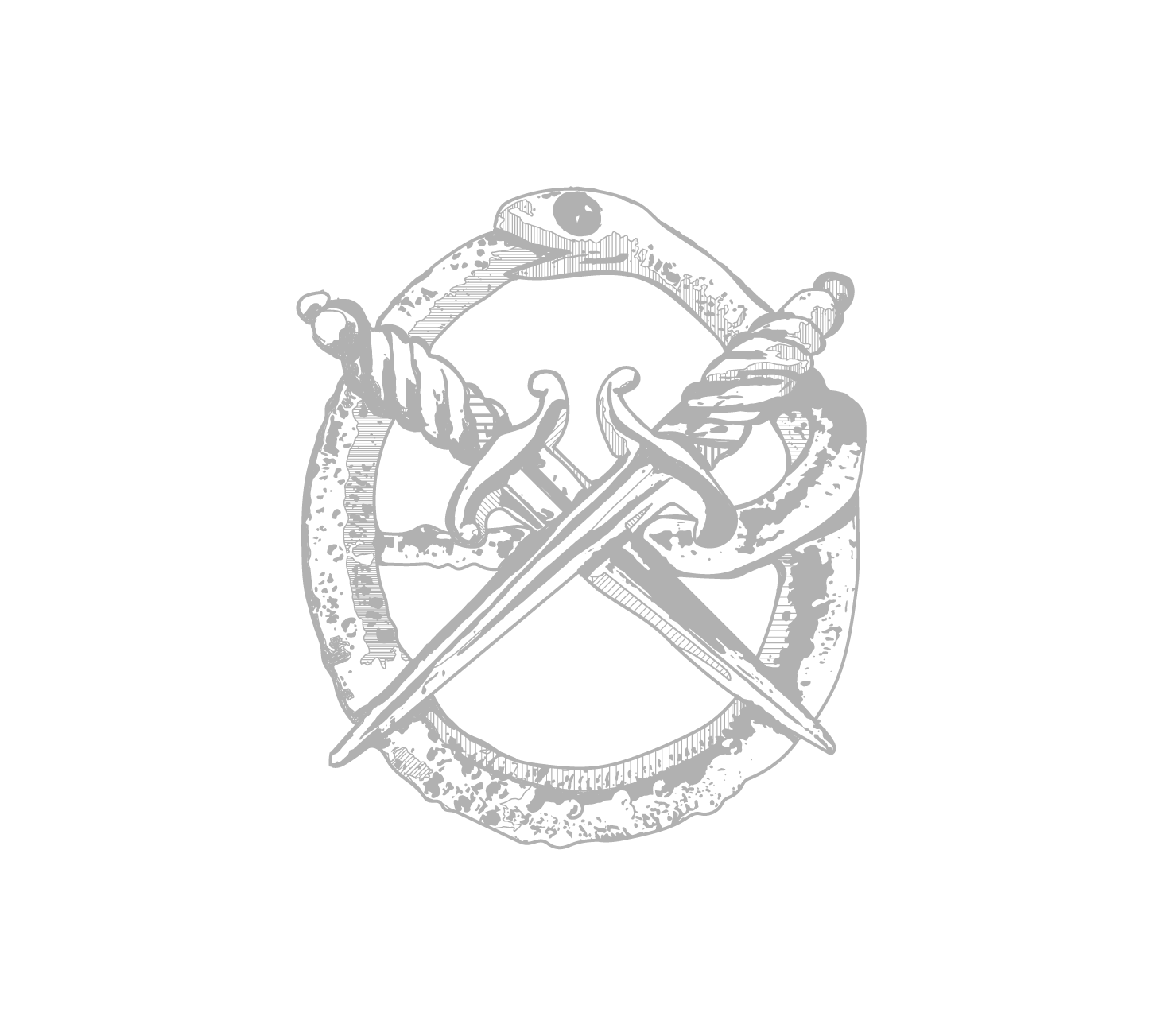 Giving back to Theta Chi
When you join the 1856 Wine Club, proceeds are supporting Theta Chi and our collegiate brothers!
With every shipment, members of the 1856 Wine Club extend a Helping Hand to support Theta Chi in the development of future Resolute Men.
Apply to join the 1856 Wine Club and support Theta Chi Fraternity while enjoying world-class wines from Napa Valley.
Hear about
Rattlesnake
"Being a Theta Chi is a lifelong experience and joining the 1856 Wine Club is a great way to celebrate and support our great fraternity."
Darick H. Brown (Eta Gamma/Morehead State 1989)
International President, Theta Chi Fraternity
Enjoying a glass of wine from Rattlesnake Napa Valley provides Theta Chi alumni the opportunity to reflect on the past and reconnect with brothers from years gone by."
Michael Mayer (Epsilon Phi/Central Missouri 2004)
Chief Executive Officer, Theta Chi Fraternity
"I am honored to make these wines for the Theta Chi brotherhood and cannot wait for you to share them with your brothers, family and friends!"
Brandon R. Chaney
Proprietor & CEO, Fairwinds Estate Winery & Rattlesnake Napa Valley
Experience the benefits and lifestyle!
Membership financially supports Theta Chi.
Club membership options to best fit your budget and lifestyle.
Two shipments of 3 or 6 bottles per year (minimum to retain club level seniority).
Wine received in a keepsake vintage Theta Chi fire-branded wooden crate.
Exclusive access to limited releases and library wines.
Exclusive access to member store to replenish your cellar and gift wines to friends & family.
Free wine tasting experiences at Fairwinds in Napa Valley.
Special access to Theta Chi only events and functions.
Your name honored on the 1856 Wine Club Member Plaque at the winery.
Fairwinds Estate wines are offered at 10% off.